Who we are
Pound Dog Rescue is a non-profit, volunteer run organization dedicated to rescuing, rehabilitating, and re-homing stray, abandoned and surrendered dogs in Southern Ontario pounds and low resource shelters.  It is our mission to adopt these dogs out to loving, secure homes so that they never again deal with the devastation of being lost, homeless, or abandoned and facing certain euthanasia due to space limitations at overwhelmed pound facilities. 
Buy a 2020 Calendar to Support Pound Dog Rescue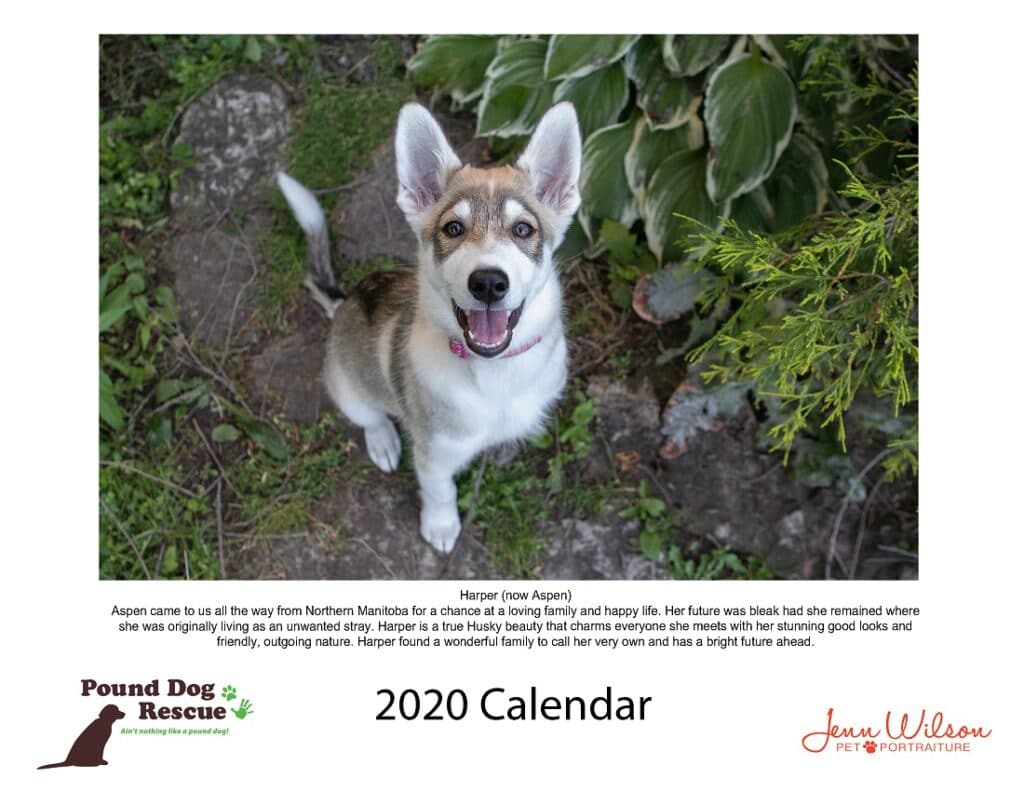 Get your paws on a calendar before they sell out!
Calendars are only $10 each.
There are three ways to buy a calendar.
Visit one of our friends
Fur-Ever Loved Pet Salon, 871 Victoria St N Unit 11, Kitchener
Elite Dog Training, 1595 Victoria St. N , Kitchener
Accent Vybe Hair Studio, available through Lynn, 300 Victoria St. North
Preston Animal Clinic, 1606 King St E, Cambridge
Ayr animal house: 1202 Northumberland St. Aye
Baden Veterinary Hospital, 50 Foundry St, Baden
Parkdale Animal Hospital, 470 Phillip Street, Waterloo
Email us
Send us an email through this website's Contact Us page
Santa
Paws
Pet
Photos
Strike a paws and support Pound Dog Rescue!
November 30, 2019
1 – 4 pm
Pet Smart on Hespeler Road, Cambridge
$20 per digital image
Photos taken by the talented and dedicated PDR supporter, Jenn Wilson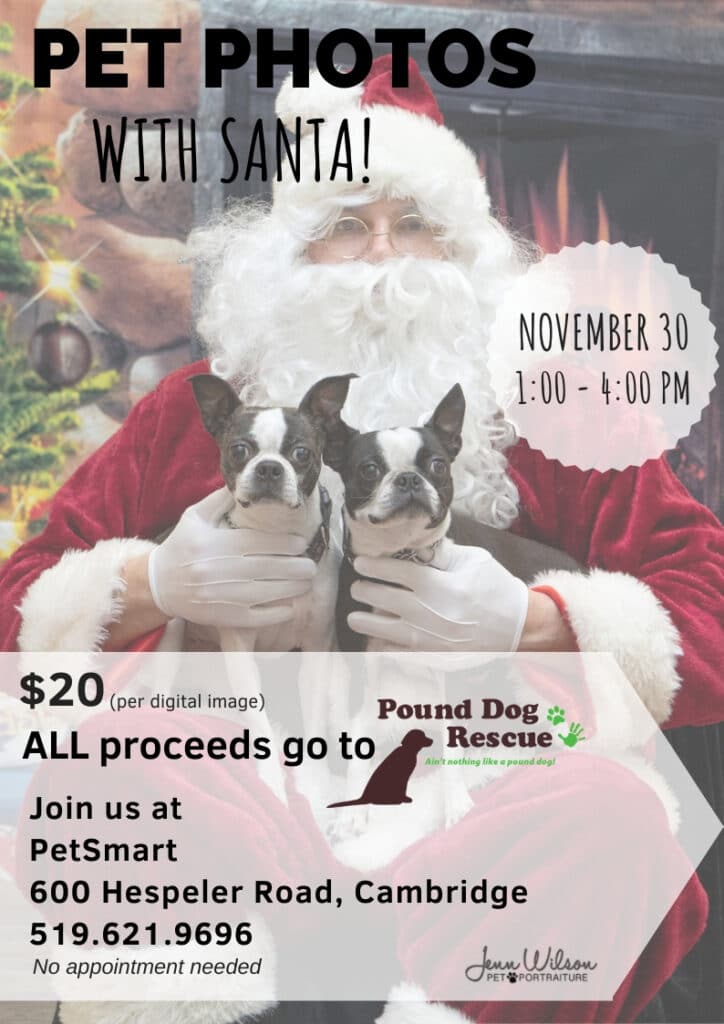 Foster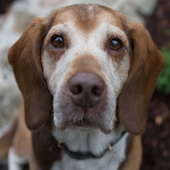 We are in urgent need of fosters as we can only save as many dogs as we have foster homes for. All costs are covered by Pound Dog Rescue.
Adopt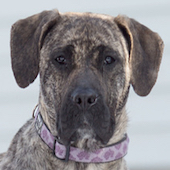 View our dogs who are ready to be adopted. Learn about our adoption contract, which includes an adoption donation fee and other contractual requirements.
Donate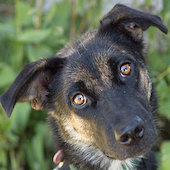 Donations over $20.00 will receive a tax receipt. We are a registered charity in Ontario, #81487 2230 RR00001 Pound Dog Rescue- Ontario.
Volunteer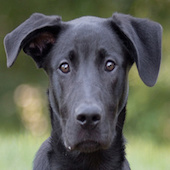 There are many ways to get involved with Pound Dog Rescue and we are always looking for new volunteers to join our amazing team!
Thank you to our friends whose support makes our work possible
You can visit our friends' websites by clicking on their logo. We encourage you to support those who support us!
You can donate securely through PayPal or by using a credit card. Donations over $20 will receive a tax receipt. We are a registered charity in Ontario, #81487 2230 RR0001 Pound Dog Rescue- Ontario.