We at PDR believe in the benefits of post-adoption training for our dogs and their families. This allows for continued socialization, learning and helps to create a well-mannered and balanced dog. Post-adoption training is a requirement in our adoption process. For more information on our process and requirements, visit our website at https://pounddog.ca/adoption-info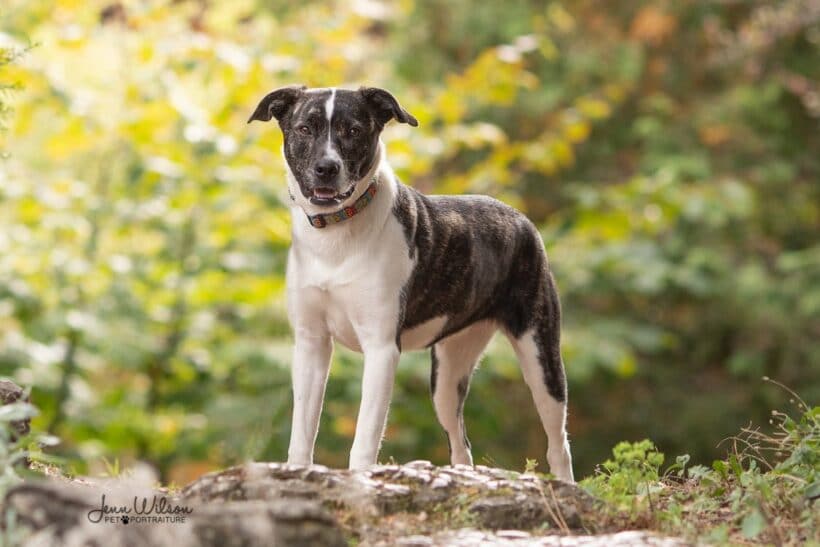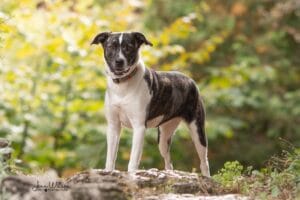 Let me introduce you to Kia. She is a 9 month old Boxer/Australian Cattle dog mix. Kia is a nice, medium sized dog weighing 45 pounds. She has the markings of an Australian Cattle dog combined with the coat texture and body shape of a Boxer. Kia is such a beautiful dog with a wonderful personality. She is our first foster dog, and what a treat it is to have such a great dog. Kia came to us from a rural pound where she was an unclaimed stray. We find it amazing that no one would claim this dog, as she has been a joy to foster and has been so good and well behaved. It has been great to see her growth in the short time we have had her. But all things happen for a reason. So now, this is Kia's opportunity to find a loving, forever home where she will have the chance to find a person/family that loves her and will offer her all the happiness that she deserves.
Kia is a young dog so she requires an active family who will exercise her daily and play with her. She is active and playful outdoors so a fenced yard is a must for her to play in. Kia currently gets 3 walks a day. Her favourite hobbies include running around outside with her foster brother, chasing a frisbee or squeaky toy, and playing tug of war (her favourite activity!) with humans or dogs alike. Once inside, Kia will follow you from room to room and wait to see what you are doing in each room. She loves to snuggle with either her humans or her foster siblings and often lays on a lap or beside a dog for her naps. One of her favourite things to do in the house is put her head on your lap so she can get lots of petting from you. Kia is housetrained. She only had one accident in the house and that was her first day with us, when she was just settling in. Since that time she has been accident free.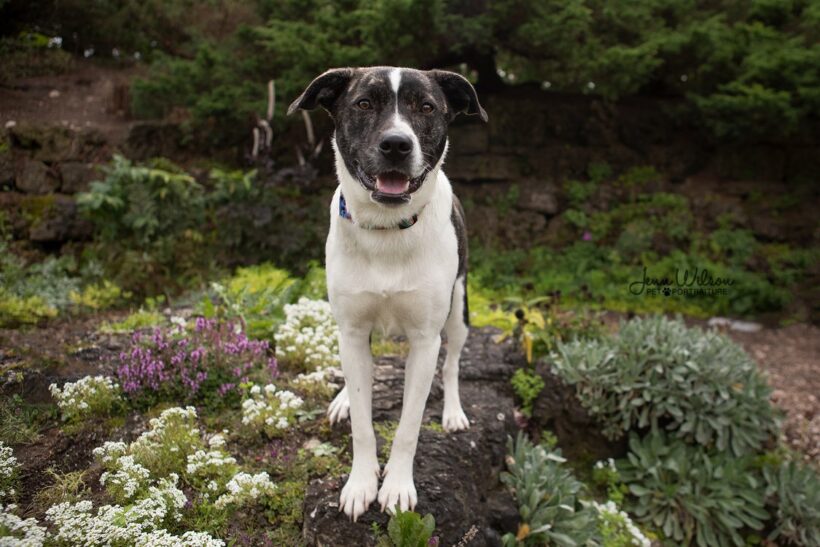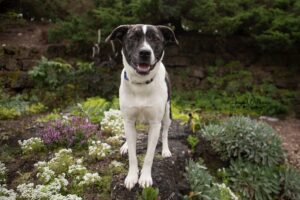 We make sure to take her out regularly. Kia has responded very well to crate training. She willingly goes in there, with a treat, whenever we are not going to be home as well as to sleep at night. It is awesome to see how happy she is to come out of her crate in the morning and excited to share kisses with her foster siblings and her humans.
Walks seemed to be a fairly new thing for Kia when we first got her and she was apprehensive about sounds, such as a lawn mower or motor bike, on walks. She would also wait until we got home from the walk before going to the bathroom even after an hour long walk. She now has learned that she can go to the bathroom on walks and seems to enjoy the sights and smells along the way. Even though she initially didn't like the gentle leader, she now walks quite well with it. Kia loves to walk right beside her foster brother for the entire walk.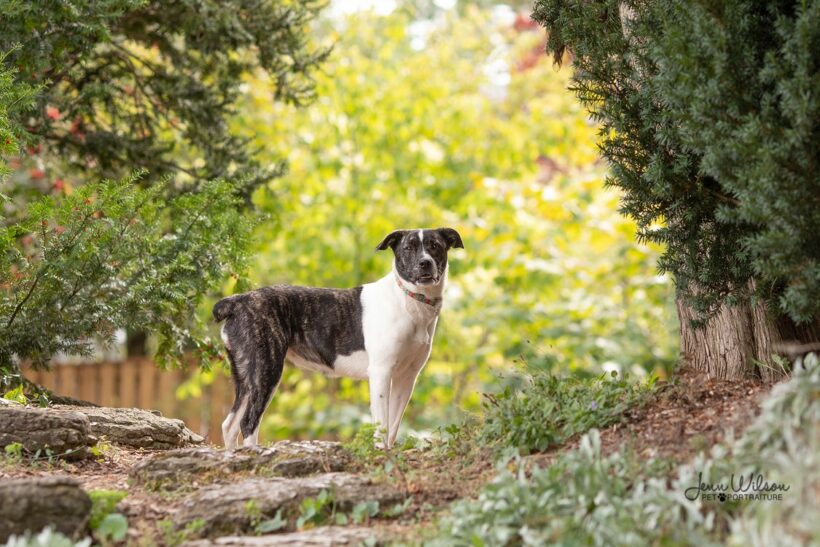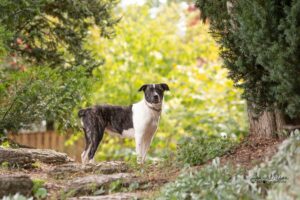 Kia was very nervous of people coming to the house when we first got her, but this has greatly improved over time. She still wants to bark at strangers but is learning to greet people in an appropriate manner. Kia does best if people ignore her at first and allow her to take a few minutes to gain the confidence to greet and allow pets from strangers. She has made quite a lot of new human friends who she has met on walks or live on our street and she now snuggles up to them for some petting. She is still getting used to children we meet on walks and for this reason, a home with children 10 years of age and older would be preferred. Exposure to new people should continue to be an area to work on with Kia once she finds her new home.
Kia is currently being fostered in a home with one younger, medium sized dog and an older, larger dog, and she LOVES them both! Kia constantly wants to be with one or both dogs and very quickly learned the routines and rules from them. She will even get our older dog playing with her at times! Kia will sometimes need reminders to follow the signal given to her when playtime is over. She will then turn her playing to the younger dog, and they will tire each other out. Kia is very eager to make dog friends and really enjoys greeting other dogs on our walks. We are looking for a home for Kia that has another playful dog as we have seen how much she benefits from a canine companion.
Kia also didn't seem to know what a car ride was when we first got her but she enjoys them now! She is great in the car, settling down nicely, not making any noise and she is much more comfortable getting in and out of it.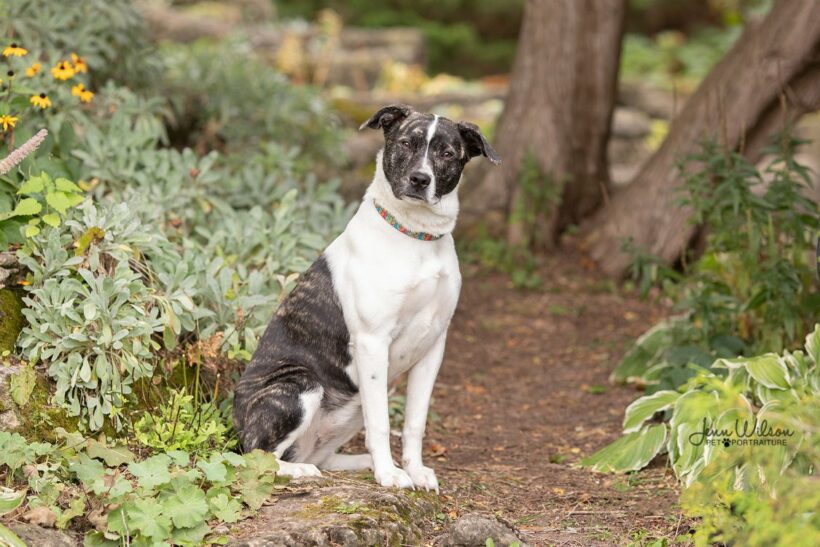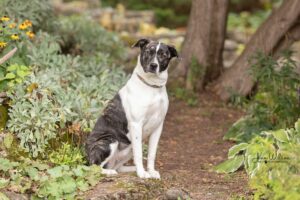 Kia is a smart and loving dog who needs to find a home where she will be loved and taken care of for the rest of her life. She learns things quickly and will excel at dog training classes and for this reason, her new family should commit to obedience training to bring out the best in this smart dog. Kia will need a home that gives her lots of exercise and ways to stimulate her mind as well as the chance to snuggle with you too. She is a great pup who will be the best dog. Kia is ready for the love of her forever family!
Click the button to download the Adoption Application Form in a Microsoft Word file format. Fill it in on the computer or by hand, and email it to us at pounddog.ca@gmail.com.
If you need a different file type, please email us at pounddog.ca@gmail.com.