ADOPTION PENDING
Please read our dog bios carefully to be sure that the dog you are applying for suits your family and lifestyle. At Pound Dog Rescue, we believe in the benefits of post-adoption training for our dogs and their families. This allows for continued socialization, and learning and helps to create a well-mannered and balanced dog. Post-adoption training is a requirement in our adoption process.
Let me introduce you to Micky.  What can I say, he is almost perfect.  Mick is a male Cockapoo (a mix of Poodle and Cocker Spaniel) who is one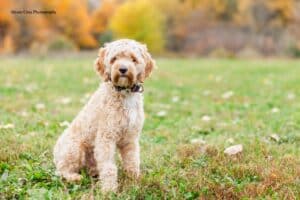 year old and was an unsold mill dog.  He has a beautiful curly coat that is a light and dark blond colour with a white spot on his chest and is a very low to non-shedding dog who would be good for many allergy sufferers. He currently weighs 21 pound, with long legs, and is great shape.  He has had a full vetting done and has been neutered, microchipped, dewormed, and is fully vaccinated.  He came to us with an ear infection that has been treated and has cleared up with no problem, but this is something that is common with Cockapoos and should be monitored. 
For the first year of his life he lived in a kennel and had very little human contact and because of this he can be quite cautious around strangers.  He will jump at a strange noise until he gets familiar with it.  This is something I am pretty sure he will outgrow as he becomes more confident around people.  He really wants to make friends with everyone he sees on our walks and will run up to them with his tail wagging and a smile on his face but stops about a foot away from them so he can observe them.  He doesn't cower from them; he just doesn't want to be petted.  If someone he doesn't know tries to pet him he will just walk away with no aggression at all.  Once he gets to know you he is a very happy cuddly boy who wants to be where you are.  After his walk he loves to crawl up into my lap for cuddles and will stay there for as long as I like, an hour of cuddles is not too much for this boy.  He has no food or toy aggression at all.  So many of my neighbours have commented on what a good looking dog he is, and I have to agree.
Micky eats dry kibble softened with a bit of warm water and he has a good appetite.  I have not been able to get him to eat out of a dog bowl, he seems to prefer a flat plate for his kibble, but he drinks from his dog bowl with no problem.  This is just a strange little quirk.  He is not treat motivated but loves praise and pets which has made training quite easy.  He has never had an accident in the house and is beginning to go to the door and paw at it when he needs to go out. Micky does not like his crate but will go in with no problems.  When Micky first came to my home he slept for 8 hours in his crate overnight and would give a soft whine for about 5 minutes when he first went in but then settles quietly for the whole night.  
Micky loves his walks and would walk for hours if you wanted to.  On our walks Mick has learned the commands of wait, leave it and drop it.  He is still a puppy and thinks everything outside should go in his mouth, hence he had to learn these commands quickly.   When he comes to an intersection I use the command wait and he stops and waits for me to tell him OK, then he crosses. He is a very fast learner and quite smart.  I take him for a 45 minute walk in the morning and the evening.  I also take him out for about 20 minutes mid day and out for a quick bathroom break before bed.   He loves to go for hikes in the bush and wants to explore as much as possible.  He is an active dog and requires his person or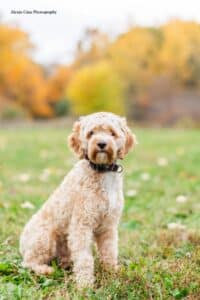 people to be active walkers who can set a fast pace and ensure he gets his exercise requirements met.  Mick does have a bit of a prey drive and is very interested in squirrels and bunnies we see on our walks, therefore he needs to be securely leashed when he is on his walks.   Also because of his shyness he is a flight risk so he needs to be leashed at all times while on walks and at home needs a securely fenced yard.  I have taken him in the car for rides a number of times and he is fine with that.  He will sit by the car window looking out for the first half hour then he just curls up and falls asleep for the rest of the ride.
Micky is a young dog so his walks are important to burn off some energy. But with 2  to 3 good walks a day Micky is quite laid back in the house.  He will follow you around, play with some chew toys and loves it when you throw his ball.  He brings the ball right back to you and if you ignore him he will drop it at your feet and nose it right to you.  He is also very quiet in the house and on walks.  He very seldom barks but will sometimes give a soft little whine when he is playing with his toys.
Micky loves other dogs and loves to play with them, so another dog in the household would make Micky very happy.  He seems to adjust his play activity to that of the other dog.  He likes every dog he meets, extra large or extra small, he likes them all. I do not have another dog and Mick is fine with engaging with other dogs on our walks.  He has not been tested with cats but I feel he would be fine with a dog savvy cat with proper introduction.  Micky seems to really like children and will go right up to them when he comes across a young one.  He is a very gentle dog and he would be fine with older children (over the age of 8yrs) as long as they are dog savvy and they treat him with love and kindness.  As he is a flight risk and also finds sudden noises or movements scary he isn't suited to a home with younger children. 
Because Micky had very little contact with the outside world before coming to our rescue he would do best in a quieter neighbourhood in a single family home or townhouse.  He loves exploring out in his fenced in yard.  He has learned so much in the short tome he has been with me that I feel he could adapt to most situations given time and patience.  Whoever adopts Micky will need to give him a couple days to decompress and get used to you and your home.  He will initially be very shy but within a short few days, he will be your best friend and cuddle buddy. 
Micky loves being outside and I think he would be a great jogging partner.  He loves going on hikes.  I think his ideal home would be with an active family/couple/person.  A fenced in yard would be ideal, and although Micky does well as an only dog,  I know he would benefit from another well-adjusted dog in the family that he could learn from and play with.  He will want someone in the home to be home more than away and wouldn't enjoy a home where he is left for a full workday. So to summarize Micky is a happy, gentle dog who given a bit of time will be your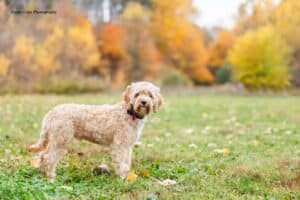 best friend. His new people need to understand that he is just going to take a bit of time to warm up to them and settle in before you get to see his true, fun self.   He is handsome and smart and will be a wonderful lifelong companion.